I take pics like daily of me just messing around on cam. I took this one after one of my daily members shows and I think it's pretty hot, if I may so myself:)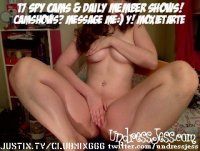 This was a pic I took during my weekly themed show last week. I was doing a 1940's "old Hollywood" kind of theme. Ha I did the whole show to the Blue Velvet sound track too which pretty much ruled!
And these are two photos from this weeks high quality photoset. I took these when I had those awesome braids awhile ago. I think I am gonna do my hair like this again soon actually but with lighter more natural colors: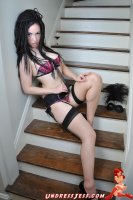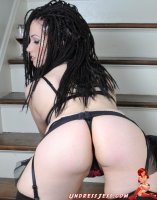 And just in case you didn't know I have 18 24/7 live cams now. I did have 15. I actually had a SECOND internet line installed today so I would have enough bandwidth to run them all and not have them mess up my regular online stuff. My goal is to have 20:) I even have a foot cam now that's under my desk! I know that's not for everyone but I like it so SUE ME! :)
www.undressjess.com is the stuff dreams are made of... awwwweeeeeee!